Resume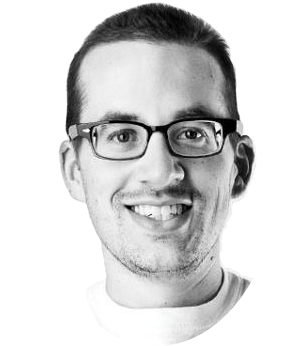 Application developer with over 17 years of broad business and technical expertise. Experience is focused on building and architecting robust business processes via conversation and software.
Work Experience
One More Cloud omc.io
Vice President of Operations
March 2017 - Present
While at OMC, I was able to focus on non-technical projects which included: leading a project to modernize our accounting systems through a third party provider; researching GDPR, working with outside counsel to understand our obligations, and finally assisting the team in implementing the required changes.
My main technical contributions to the company were a system for automating the provisioning of new servers in AWS. This system codified and automated a suite of existing bash and ruby scripts into a singular system. As a part of this, I also worked to aggresively standardize how our fleet was constructed, targeting both OS normalization and instance type selection.
I choose this opportunity because it would allow me to explore a position in a company's leadership. For years I've been reading books on business startegy and leadership. I will now be in the position to both exercise that knowledge and realize just how much I have to learn.
Motorsport Aftermarket Group maggroup.com
Software Architect II
September 2014 - March 2017
While at MAG, I worked with a distributed team located across the country to build a multi-tenant fulfillment layer on top of two different ERP systems allowing the heterogeneous environment of a $1 billion multi-divison company to transition to the new ERP as it made business sense.
I choose this opportunity becaues it would allow me to reexplore the larger Enterprise Architecture concepts that only show up in large companies. Additionally, it would build on top of my fulfillment domain knowledge that I started with V23 Athletics and Amplifier. In addition, I would have the pleasure of finally working with some long time friends.
V23 Athletics
Co-Owner
February 2012 - December 2015
I was part of a small team that built a small, local athletic apparel company.
I embarked on this journey to try and get a different perspective on the software development lifecycle. Being the one that has to make the large and sometimes boring decisions. How will that impact the company's bottom line? What all do we REALLY need? Its was a great process of exploring and understanding all aspects of running a business.
Senior Software Engineer
November 2013 - September 2014
I worked closely with a small team to produce and support Amplifier.com. My responsibilities include product feature work, support, and product analysis.
I choose to take this job because I would be working on problems that involved the 'real' world. Amplifier ships products around the world and having actual people and physical plants involved in the process brings about new and unique challenges.
Senior Software Engineer
April 2011 - November 2013
I worked closely with a small team to produce and support the Dovetail Employee Engagement Suite. My responsibilities included product feature work, mentoring staff, providing technical architecture direction, streamlining deployments and UI work.
I choose to take this job because of the team's reputation for a high commitment to software development quality, an intense focus on testing, and compositional programming. I was pushed to grow as a developer, and in return I was able to bring the architectural and people skills from my former position.
Federal Home Loan Bank of Topeka fhlbtopeka.com
Solution Architect
May 2007 - April 2011
I worked with the Enterprise Architect to plan and build over 90 different internal applications to support various business processes; including a data warehouse, various data retention plans, and several line of business applications. I supervised the code quality of 15 different developers to make sure our software principles were maintained while still meeting the business' need for applications to be delivered. As a staff position I had to provide a business value reason for most of my recommendations, rather than direct edicts.
I choose this job because I would be leading a team of developers in producing software that managed $56 billion in assets. While at the bank, I was pushed to explain technical concepts in terms that CXOs and VPs could understand, while at the same time making sure technical decisions were in lock step with the business's long term goals.
Education
Bachelors of Arts in International Business
with a minor in Economics
Fall 1997 - Spring 2001
Community Activities
Presenter at local, regional, and international conferences on software development practices
Recognized as a INETA Community Champion Q2 2010 for my OSS work
Avid contributor to and maintainer of open source projects
Member of local .Net user groups.
Trustee to my fraternity 2005 - 2011
Member of the Baker University Alumni Board 2007-2011